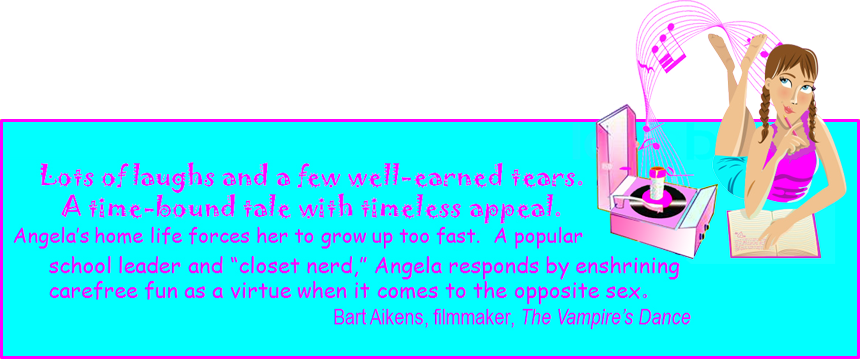 C'mon, let's admit it. We'd look, if we could, at that diary of a lover, friend, or family member. We would. We want to know the secrets. We don't look, of course, out of courtesy and politeness. But what if someone courageously offered us a look into her diary, into her life, her mind, her heart? I found the look Angela offered fascinating, entertaining, and moving. Now it's your turn. Go ahead, take a look. You know you want to.
In Gypsy, Stephen Sondheim wrote, "If you're 'gonna grind it, wait 'til you've refined it." Angela spent several years…refining her diary-like book about being a boy crazy girl in the 1950s. Now it's time for you, the reader, to enjoy it as much I have.
Alan Stillson, author, playwright, mathematician, producer, musician, songwriter
//stillsonworks.com
This charming book is the fictional autobiography of a very astute young lady. Its words are her truthfully and entertainingly written diary. The young lady is totally different from me, which made it very interesting to read. She was extremely honest, inquisitive and intelligent. I enjoyed the book immensely and could hardly wait for what she would write next. This book could well be read more than once. Professional psychologists will gain insight into adolescent feelings and experiences.
Edward Lovick, Jr., author of
Radar Man
, physicist, engineer, US Navy veteran, instructor, pilot, musician, and parent of three boys, two girls, and two Weimaraners
//edtheradarman.com/Ed_Lovick_Radar_Man.html